Rather than your newly customized avatar doing the exercises in the same room as before, you can now choose from 4 new exercise environments.
These four new exercise environments include:
Zen Garden
Sports Complex
Beach
Theme Park
Each environment has 3 different locations within them to help provide variety during the daily exercises. Users can select the theme and then 3 locations within each theme will be randomly selected each session.
This also means "The Room" environment will no longer be available for performing exercises.
Environments can be changed in the new "Personalize" screen.
Zen Garden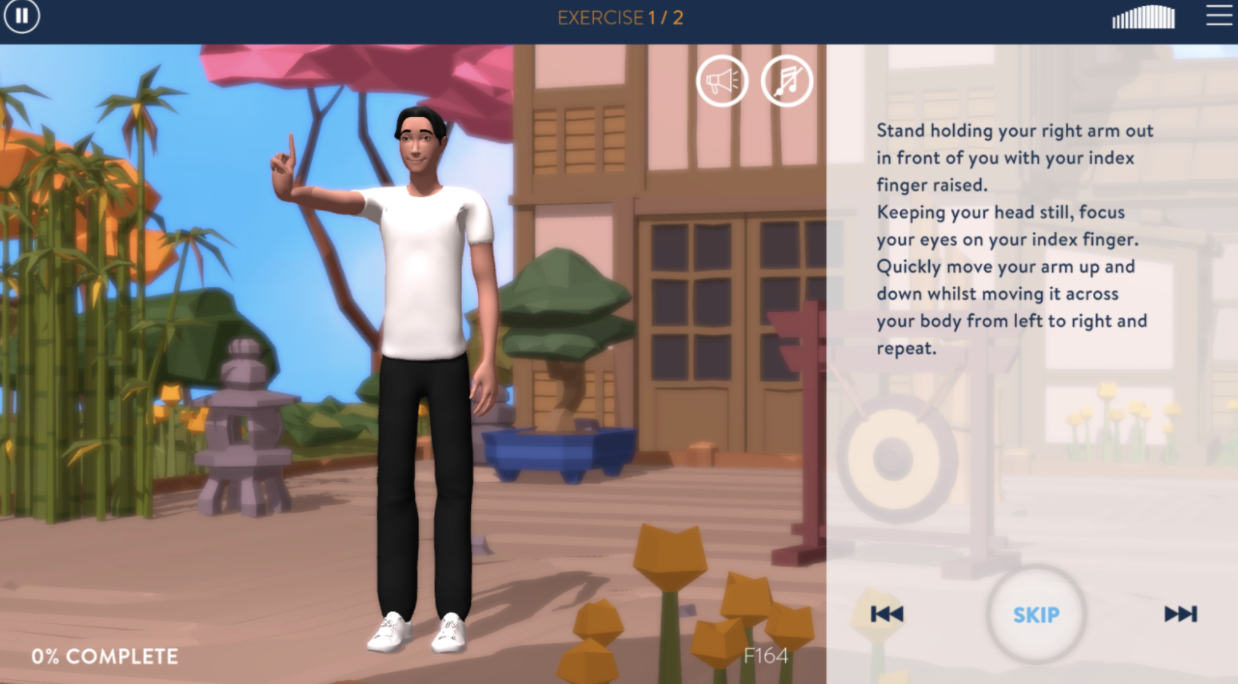 Sports Complex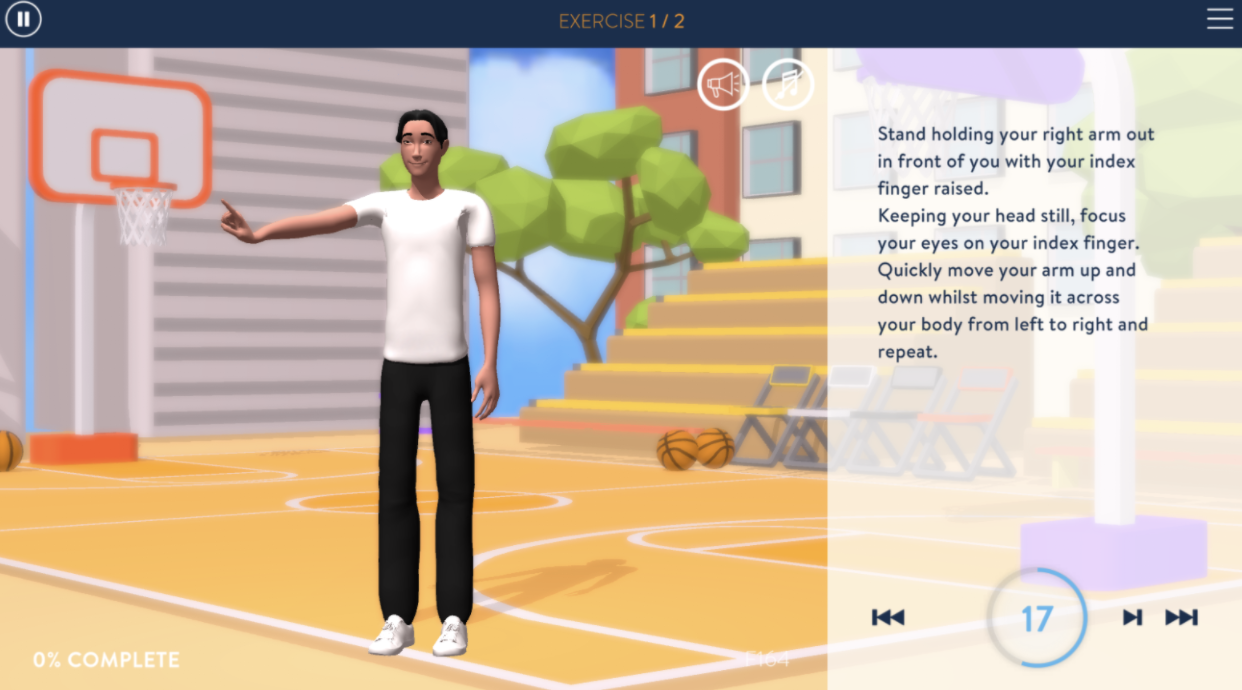 Beach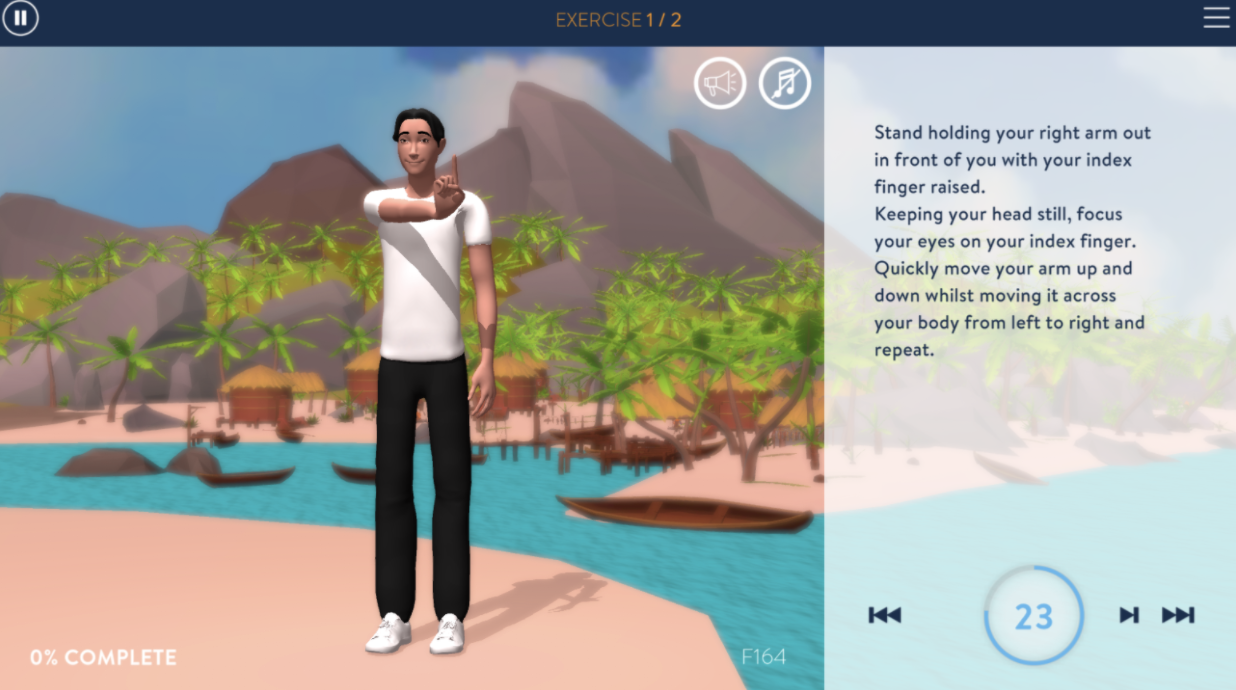 Theme Park